CUD finalizes 2021-2022 Capital Improvement Plan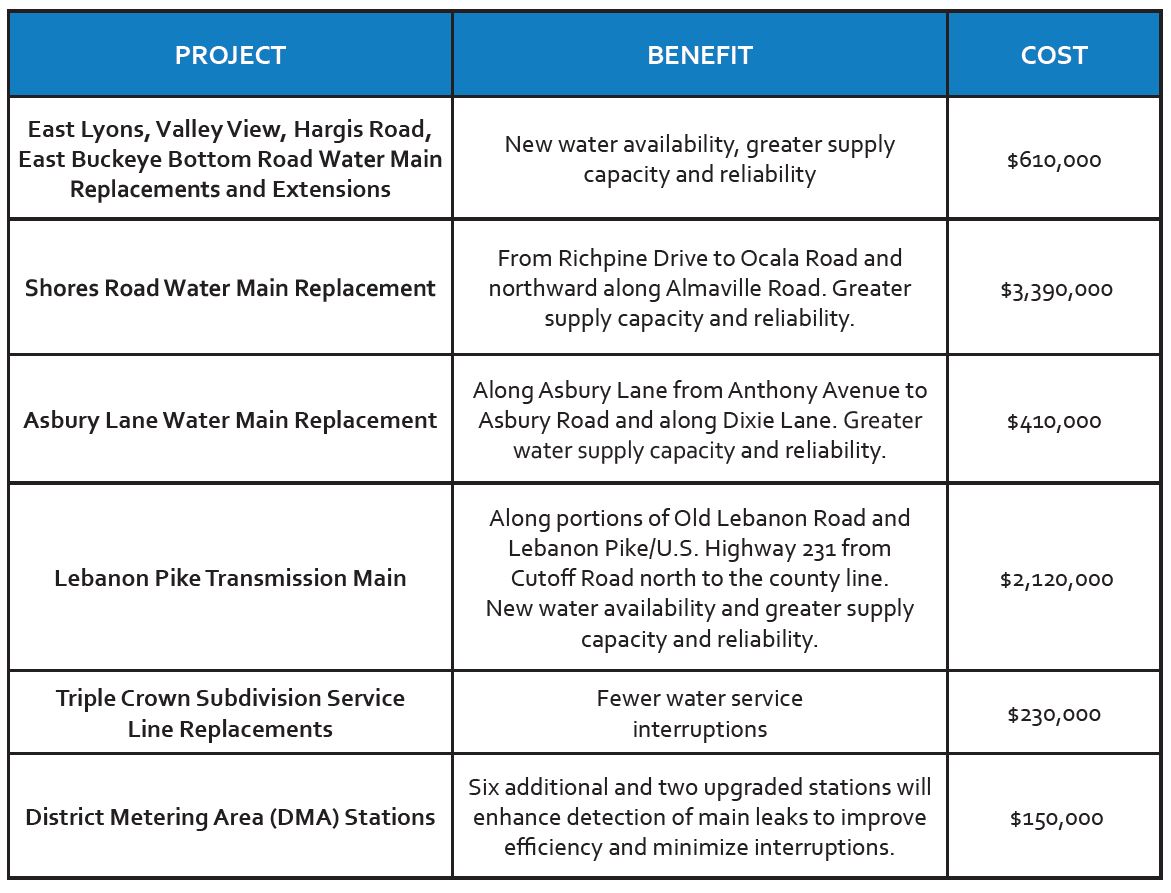 CUD's management, engineers, and Board members have finalized plans for upcoming water service improvements as the population of Rutherford County continues its upward surge in residential and commercial development. The Capital Improvement Plan approved by CUD covers 53 projects at an estimated $111,600,000. However, many of those efforts are scheduled for completion later in the decade.
The more current projects – and those of greatest relevance to our ratepayers – include those in the table. The overall total estimated cost of these projects is $6,910,000, and construction is expected to be complete in 2022 or before. Each of the projects listed in the table is now under contract, and construction work has begun.